It was a perfect day in SoCal to make this Dirt Cake for dessert! We were joining friends at the pool for swimming and a BBQ, and it was also Earth Day! What could be better on Earth Day than eating dirt?? Complete with worms of course!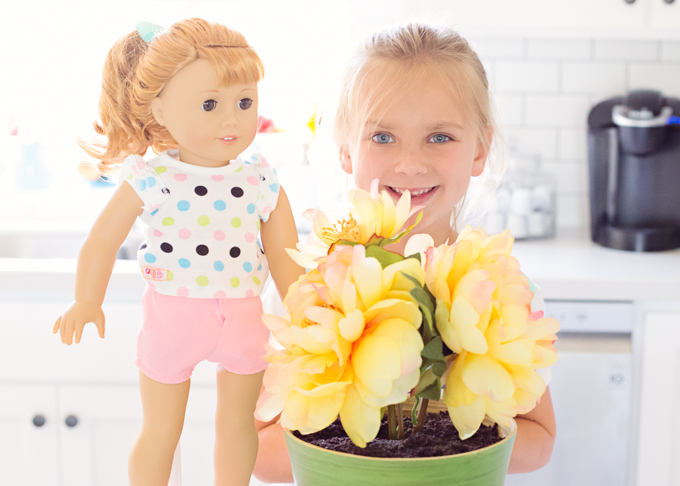 Today I decided to have my new doll, MaryEllen, help me in the kitchen. She loves to help and we're already having so much fun together!!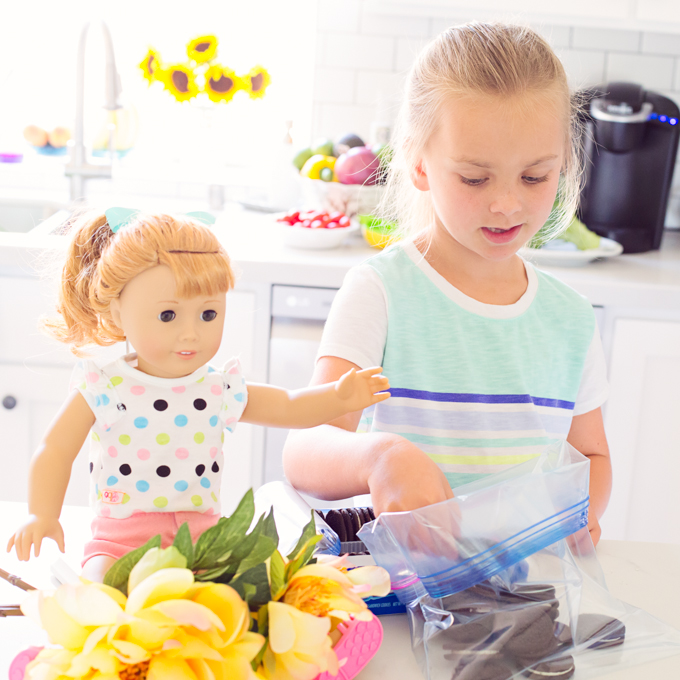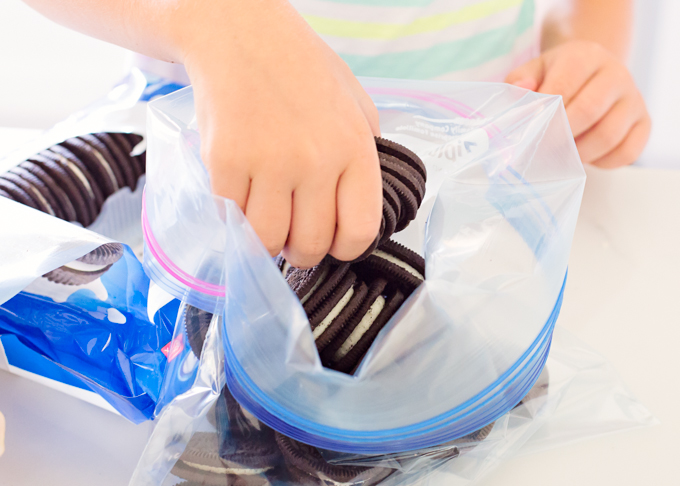 To make the Dirt Cake, you first have to make the dirt. It's really made of Oreos! We put them into a bag and I tried and tried to crush them using a rolling pin, but when they didn't work, we decided to use the food processor. It makes perfect dirt!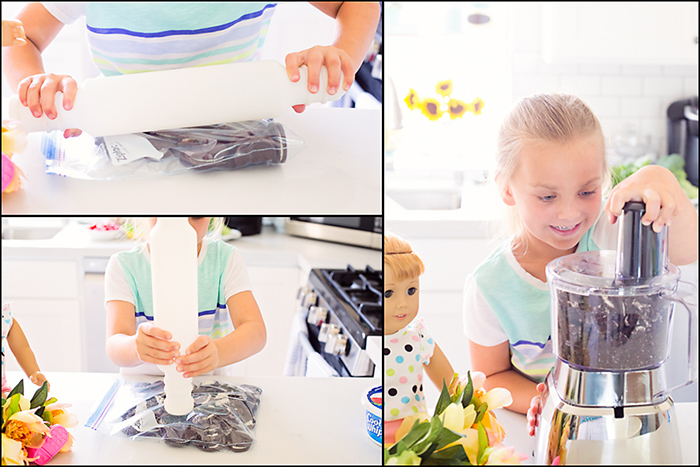 Look!! It looks like real dirt!!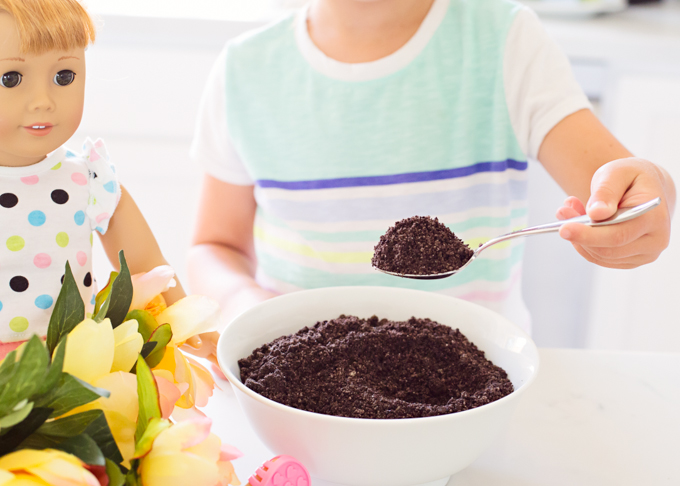 After the dirt, I made the pudding. I used a whisk to mix the pudding.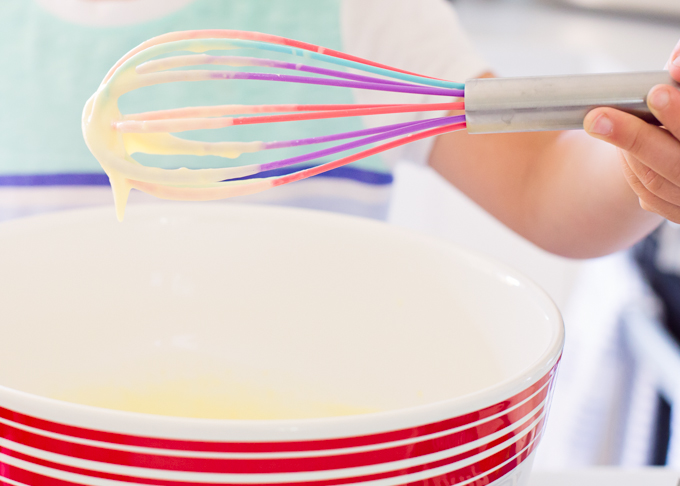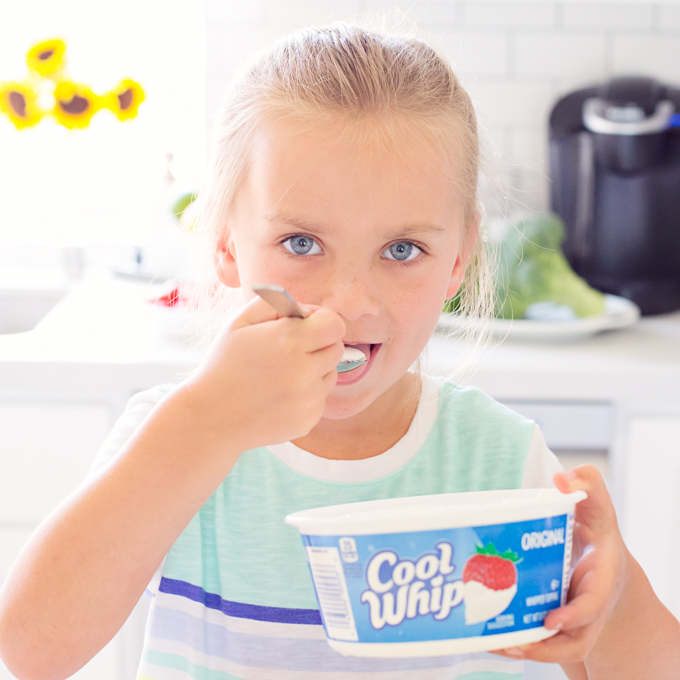 After tasting the Cool Whip I folded it into the pudding.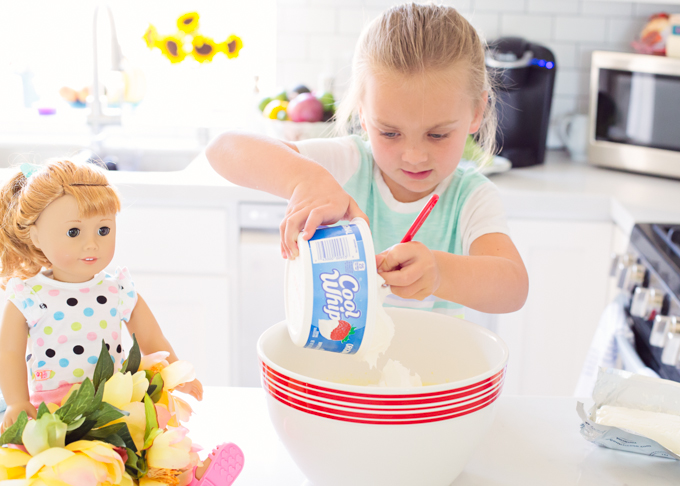 I love doing the measuring and mixing!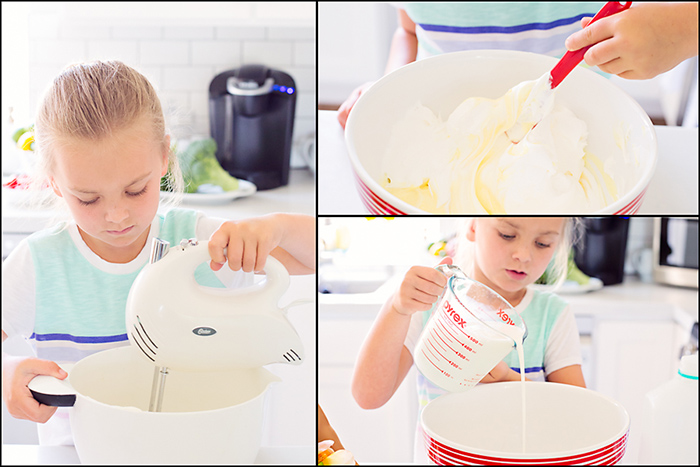 In another bowl, mix together cream cheese, butter, and powdered sugar. When well mixed, gently stir this mixture into the pudding mix.
After the pudding mixture is complete, you begin to layer the dirt cake. We bought a new pretty green flower pot to use and a cute pink trowel to serve it with. To layer, you start with dirt, then pudding, then add in some worms. Keep layering: dirt, pudding, worms, dirt, pudding, worms, until the pot is full. Make sure the top layer is dirt.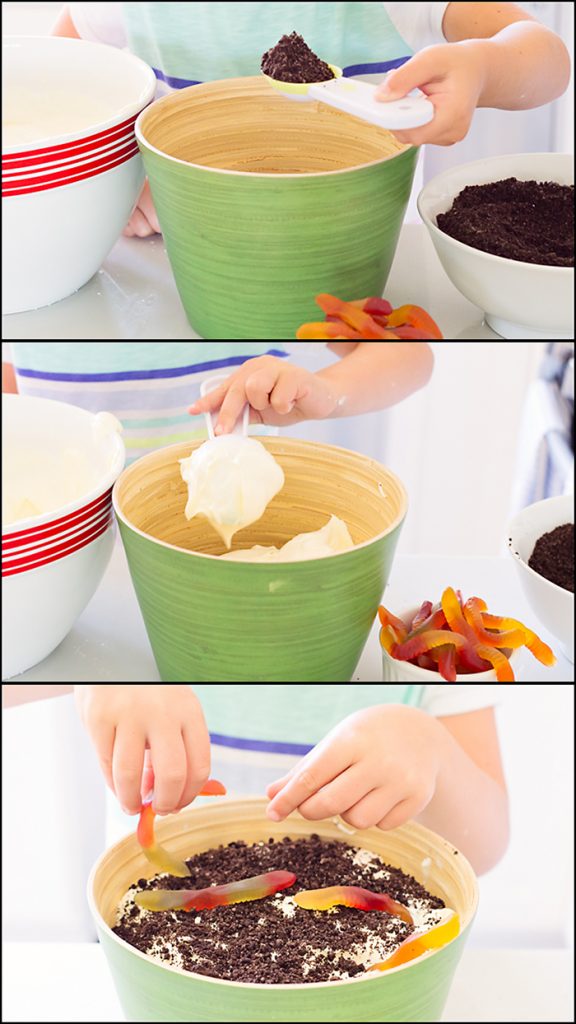 EEEWW!!! WORMS!!! I don't like real worms, but these gummy worms sure are good!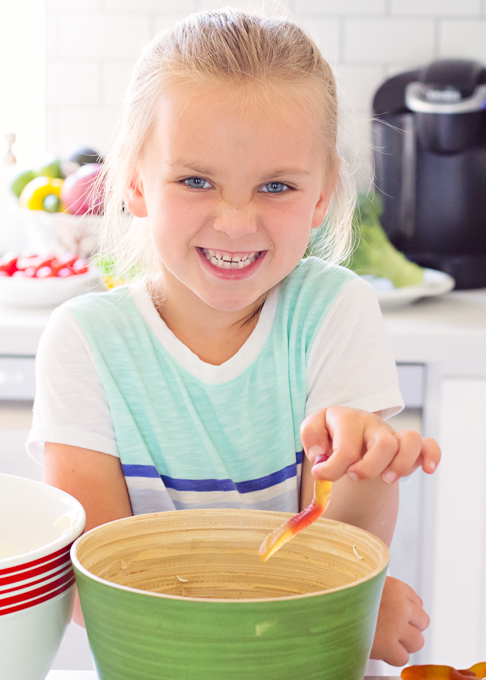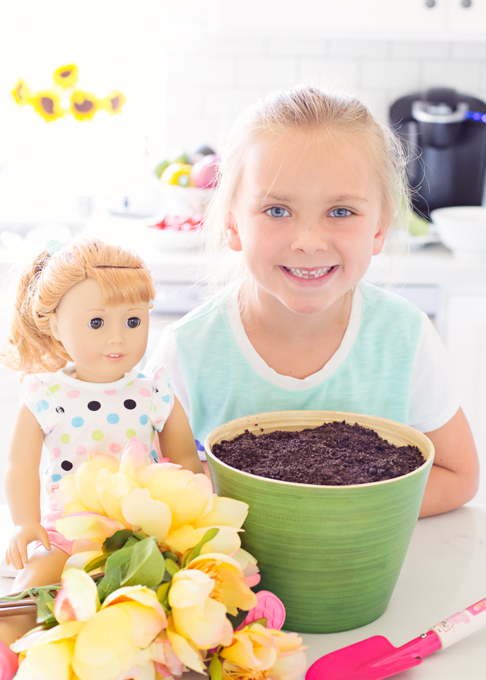 When the final layer is done, you cover it with plastic wrap until it's time to serve it. And then……… top it with some pretty artificial flowers and get ready to share it with friends!! It sure is yummy!!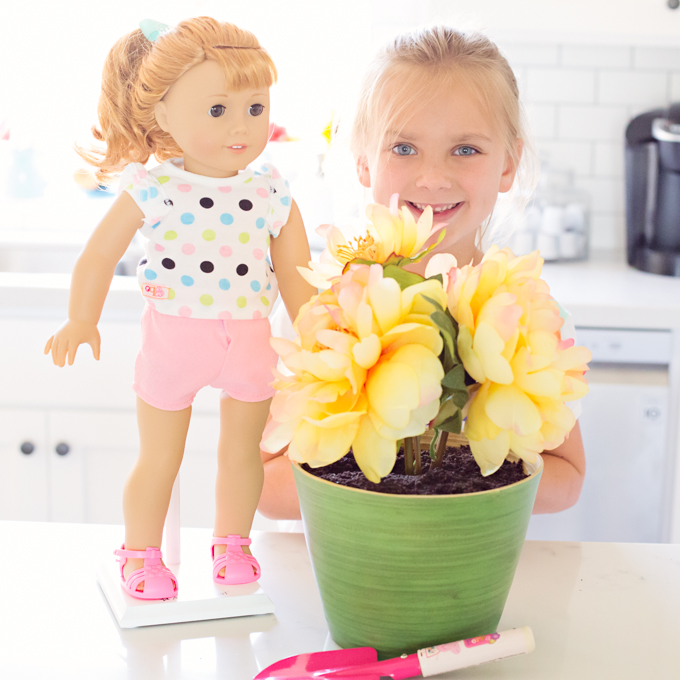 Gigi Bean says: "the best birt cake in the hole entire wrlb. Make it for yourself look down at the menyou"
Oh my gosh, I just love kindergartner's spelling! She seems to be mixing her "b and d's" up this week 🙂
Nana's translation:The best dirt cake in the whole entire world. Make it for yourself! Look down at the menu (recipe).
Dirt Cake
Ingredients
2

small boxes vanilla instant pudding mix

3.4 oz each

3 1/2

cup

cold non or low fat milk

1 12

oz.

container Cool Whip

2

TBSP

real butter

softened to room temp

1

cup

powdered sugar

1

large package Oreo Cookies

15 oz?

Gummy Worms

Artificial flowers
Instructions
Crush the oreos into a fine crumb. You can use a food processor and pulse until cookies resemble crumbs or place cookies in zip lock bag and use rolling pin to crumble.

Using a whisk and large size bowl, add pudding mix and cold mix and whisk until pudding thickens. Fold in Cool Whip. Set aside.

In separate bowl, mix together cream cheese and butter until creamy. Slowly mix in powdered sugar until well blended and smooth.

Add cream cheese mixture to pudding mix and stir to combine.

To assemble:

Place oreo crumbs in bottom of flower pot, add a layer of pudding mix, then a few worms. Repeat layering until flower pot is full. Finish with cookie crumb layer.

Place in refrigerator to chill until time to serve.

To serve: decorate with artificial flowers and serve with small "new" gardening trowel.