Card Making is one of my very favorite crafts! Actually, I love anything to do with cutting, pasting, coloring, and writing, but Card Making is especially fun because then I give them to family and friends.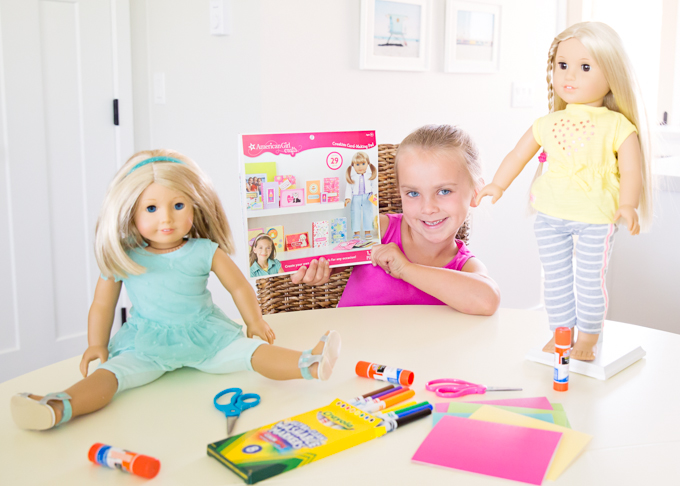 I got to go to Michaels Craft Store a few weeks ago with my Nana and she let me pick out anything I wanted (within reason she said), and I could spend some time crafting. She suggested a cute paint set, and we also looked at a pot decorating idea, and even some beads. Those all looked like fun, but I wanted more cards and stickers. We ended up by finding an American Girl Card Making Kit. How perfect is that?!?! I knew that Rosie and Julie were going to love crafting with me! Besides the AG Card Kit, we also got some new felt pens, a glue stick, and some bright envelopes! I was ready!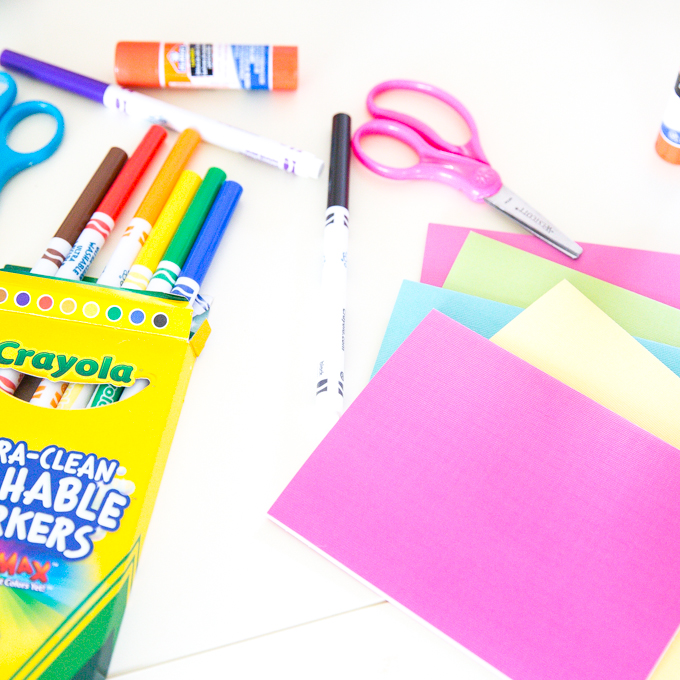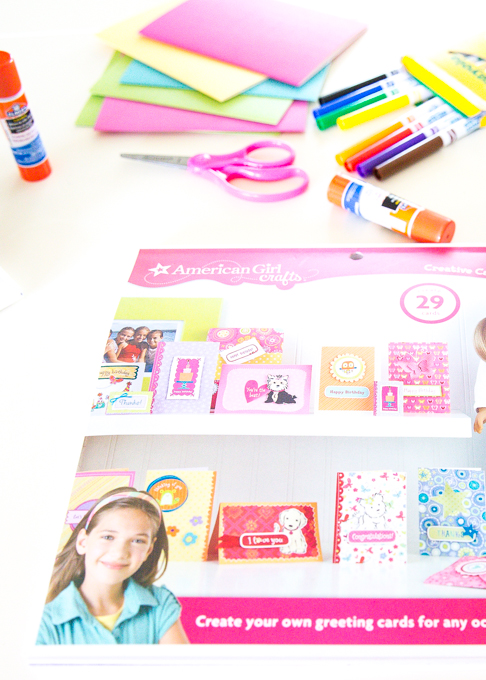 I made a few cards. One for my teacher. One for my Mom & Dad. One for one of my best friends at school. And, one even one for Nana!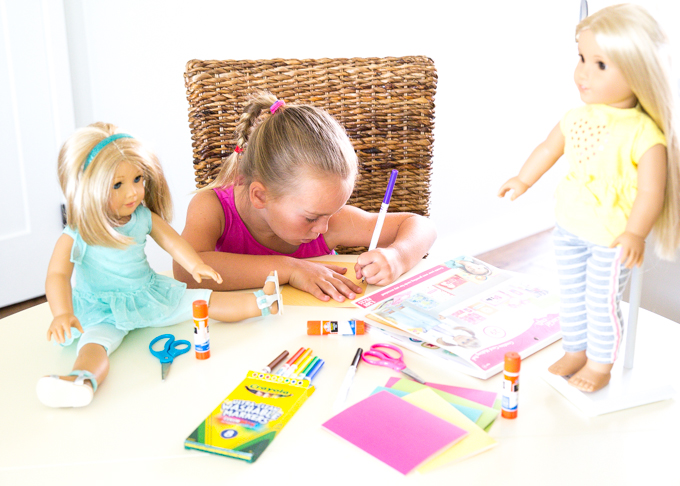 Did you ever notice that I'm a lefty? Yes, I sure am! So is my dad! My mom and brother are both right handed. We're not sure yet, but it looks like my baby sister is also going to be a lefty. Yes!! Leftys Rule!!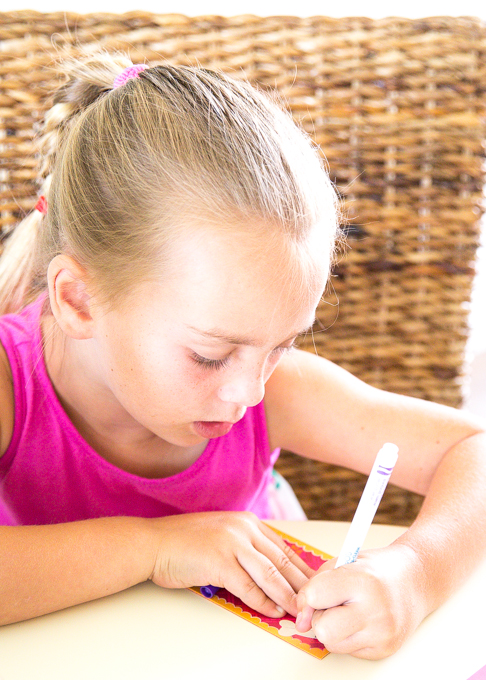 Here I am working on the card for my friend. She really is SO SWEET!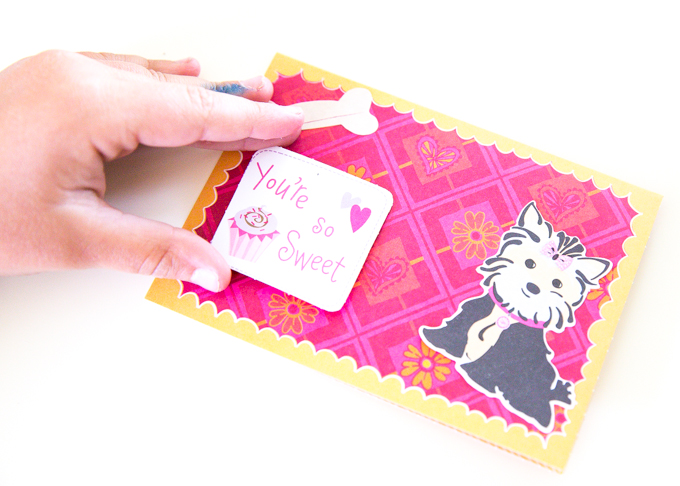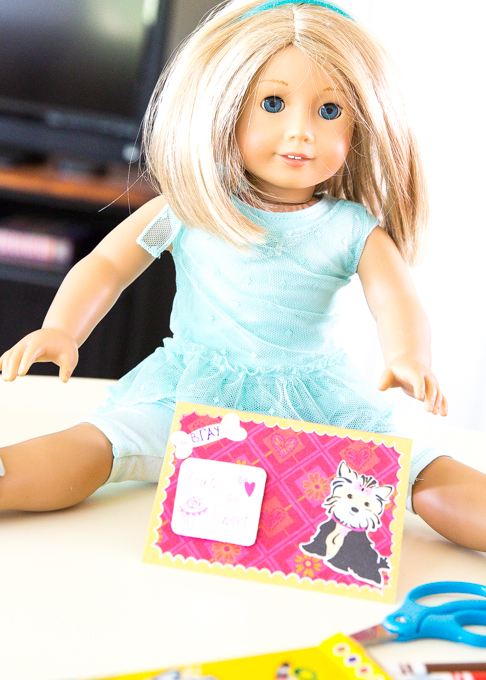 And here's the card for Nana. I left it by her computer and surprised her!! She loved it!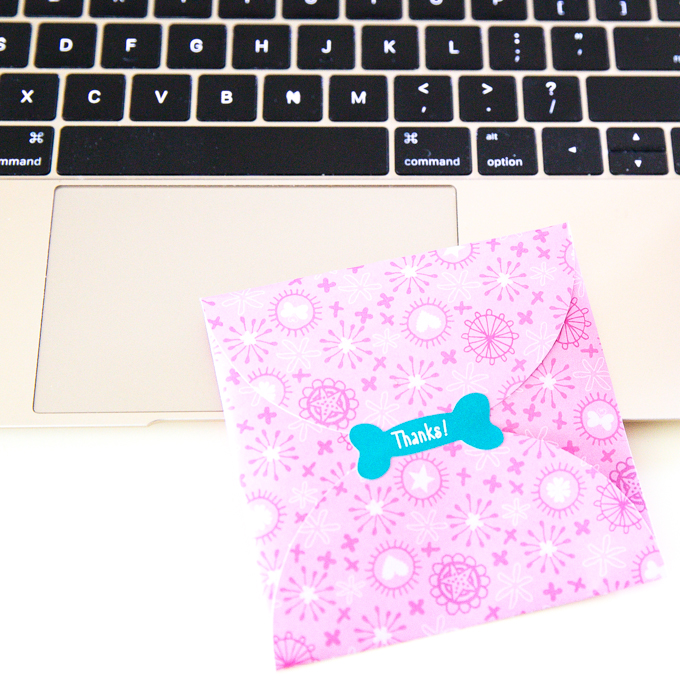 What kind of crafts do you like to do?? Please let me know!!
Gigi Bean says: "Karbs making is fun fun fun fun!!"
Nana translates: Card making is fun fun fun fun!