Turn a regular milkshake into a Crazy Easter Milkshake by adding lots of Easter candy on top of the whipped cream. It really was crazy….CrAzY delicious!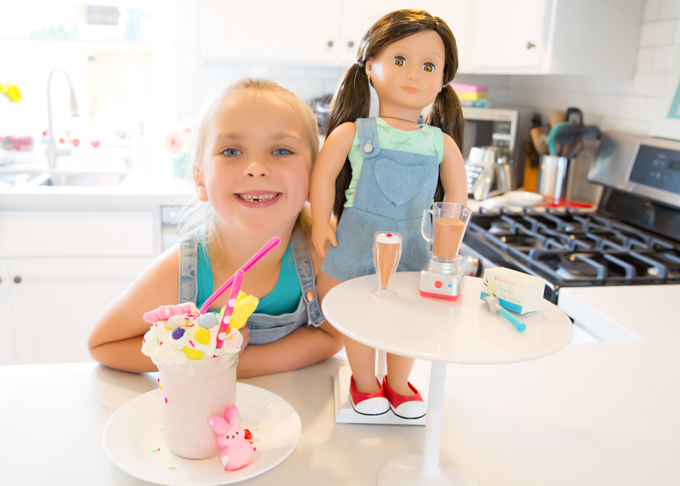 This was the first time I've had a strawberry milkshake. I usually get chocolate or vanilla, but I wanted to make it pink, so it would look like spring. Nana said I'd like it, and she was right! I loved it!!!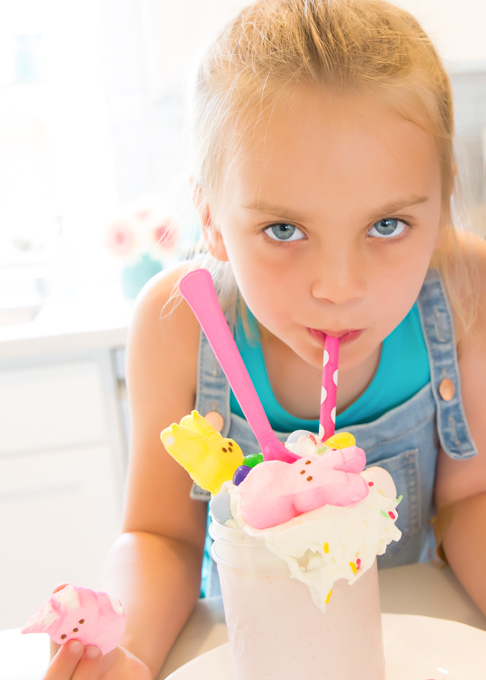 Making milkshakes is easy. You just need some ice cream and milk. We added some fresh strawberries and they made it extra good! We put everything into a blender, then poured it into a big glass. Whipped cream and Easter Candy on top made this shake CrAzY!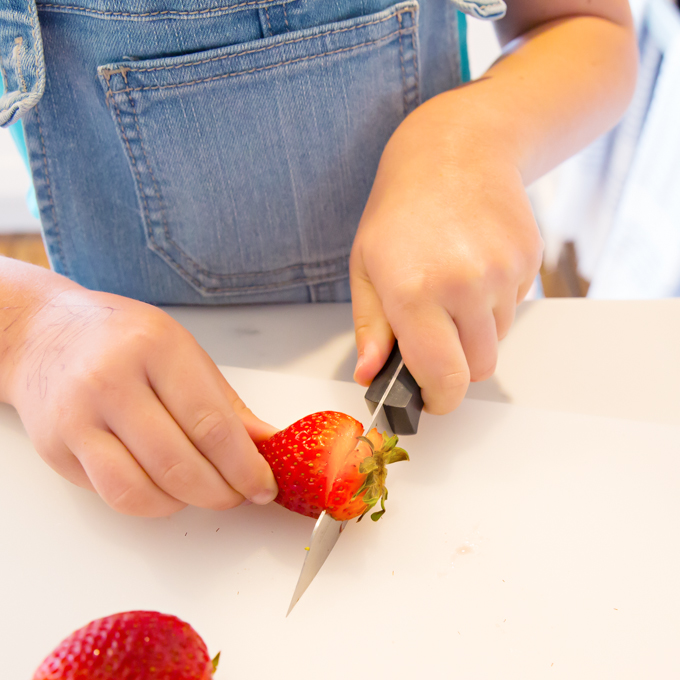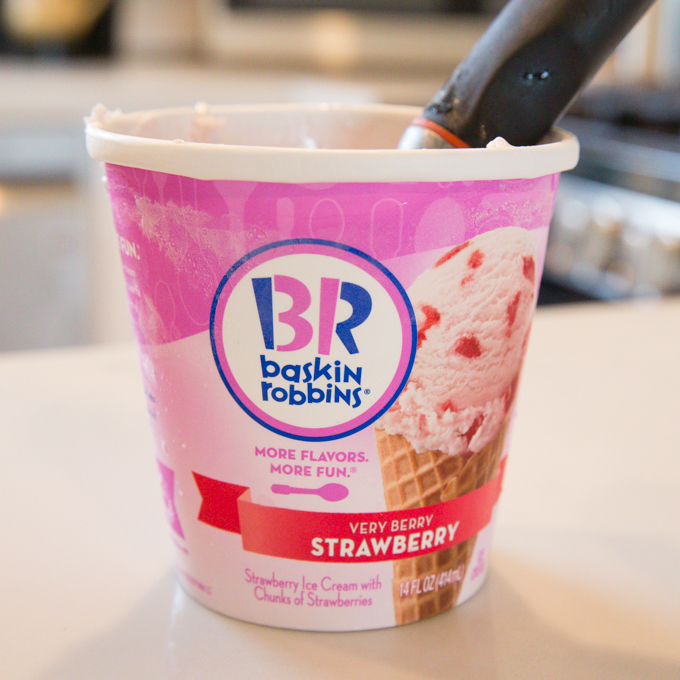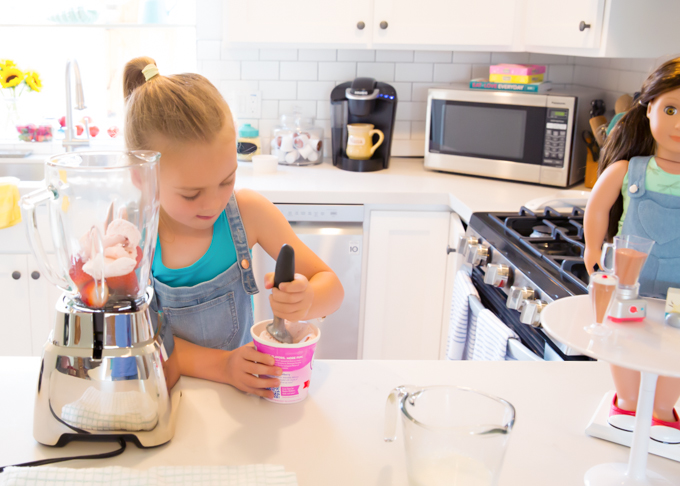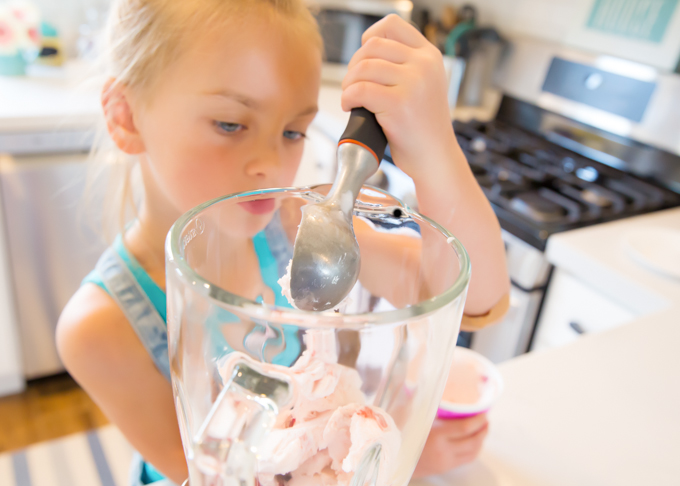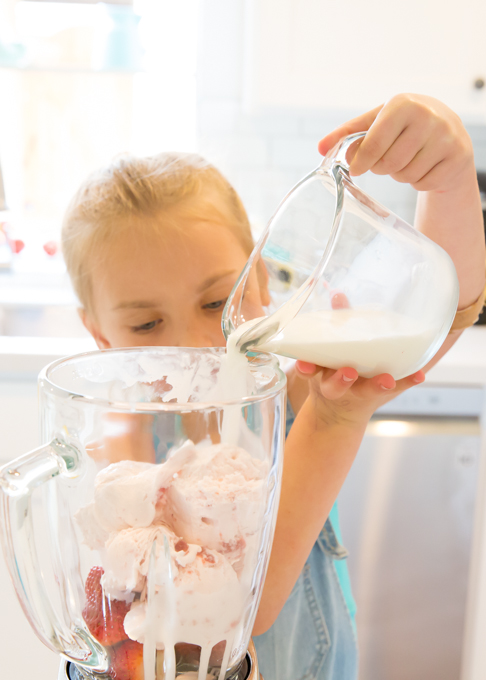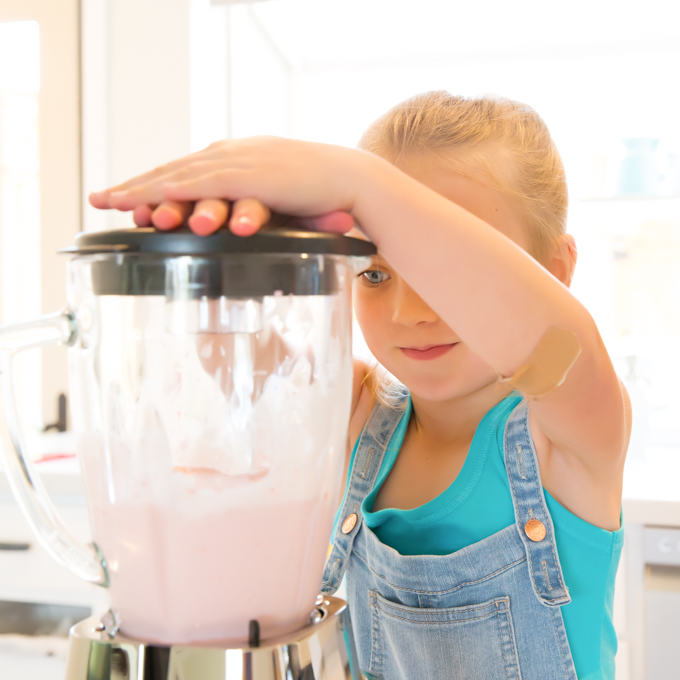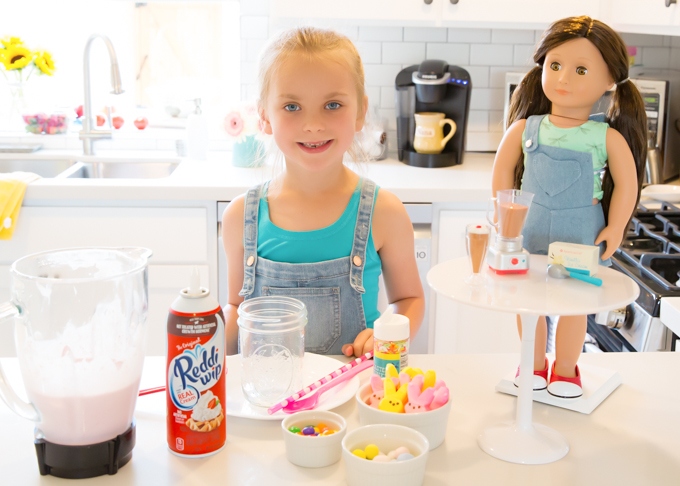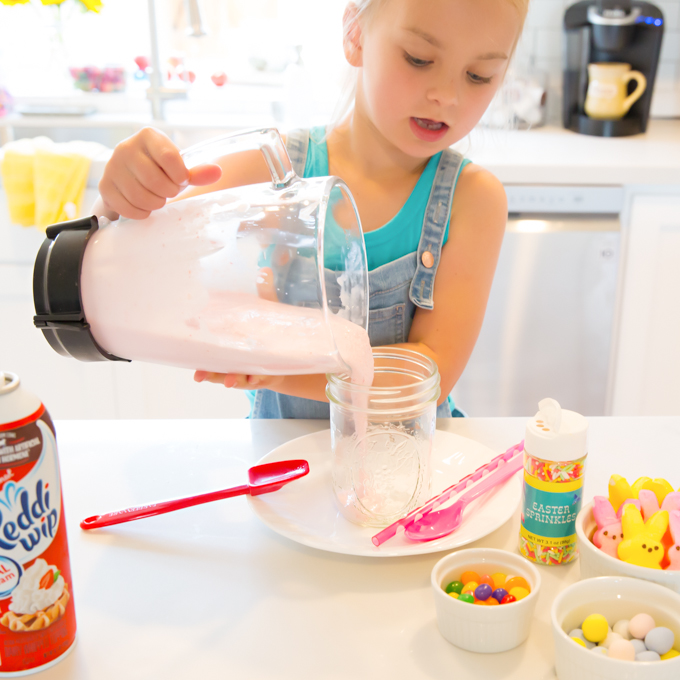 It's about to get CrAzy good now!!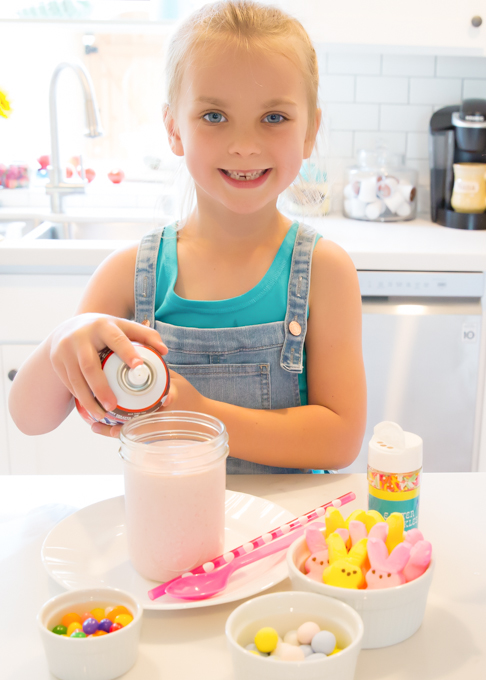 Whipped cream and lots of Easter Candy!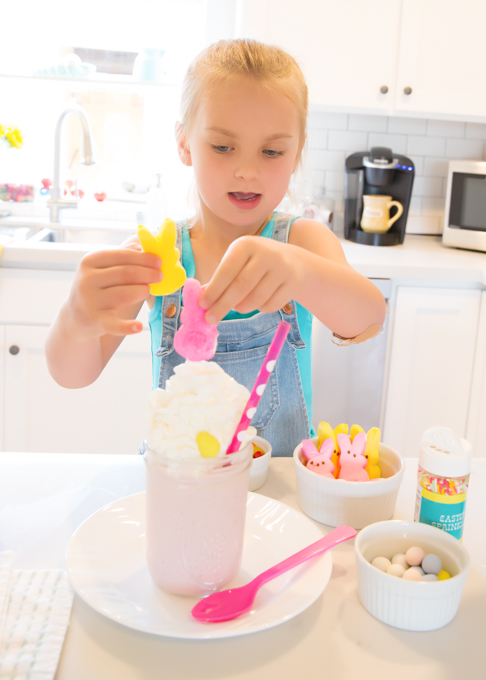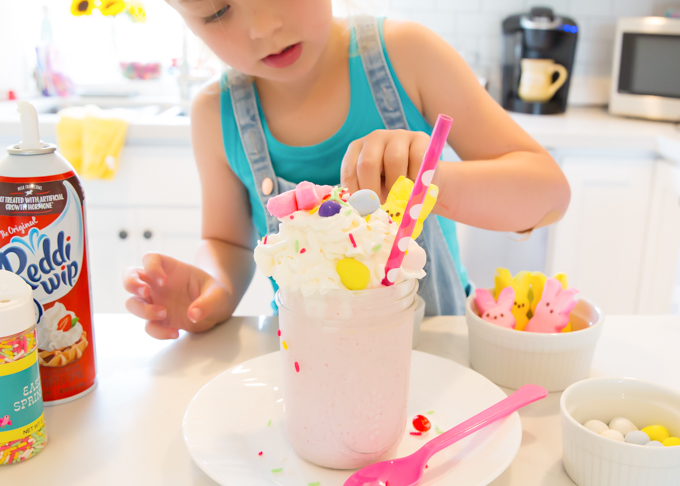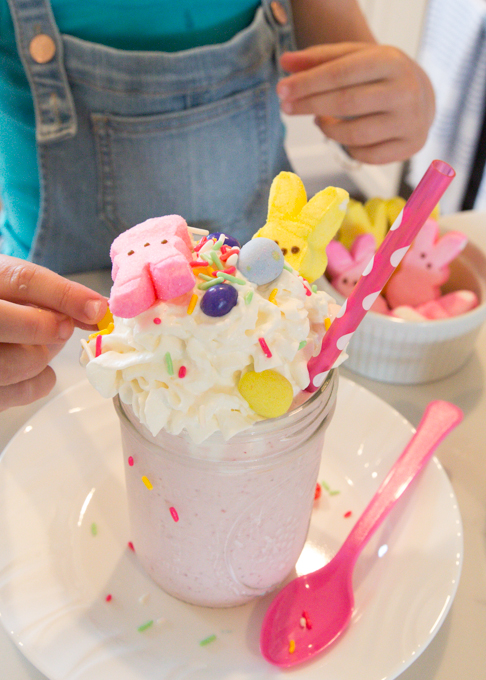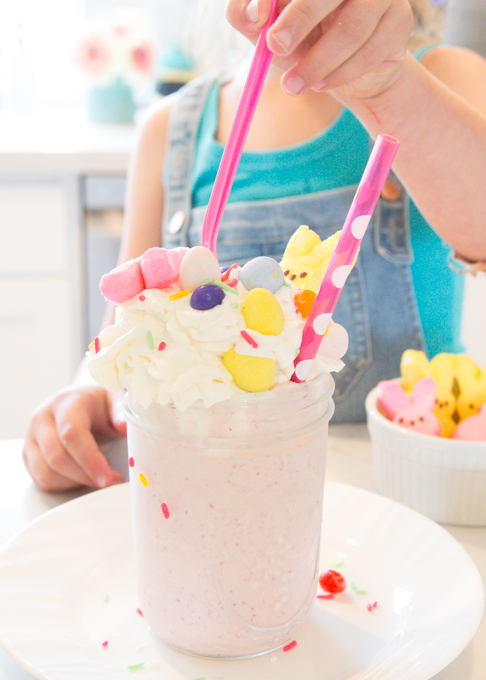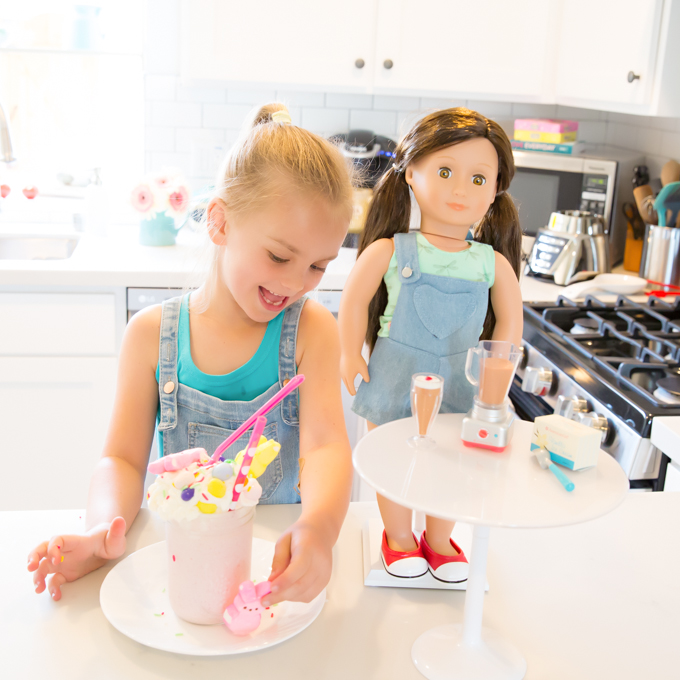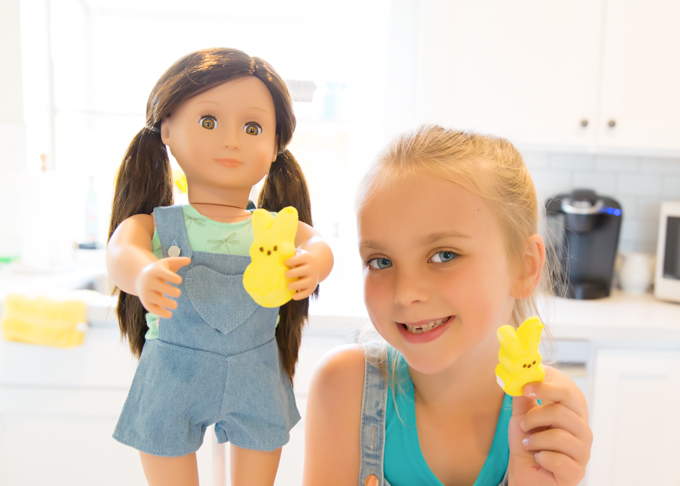 I had to share my Crazy Easter Milkshake with my doll, Michaela, because she only has a chocolate shake. I really think they need to make strawberry shakes for the dolls too.
My Nana surprised me with overalls that match my dolls! I just love them so much! I like to match my dolls!! Both my outfit and my dolls outfit came from Target. My dolls is Our Generation, and mine is Cat & Jack.
Gigi Bean says: "Thees milkshakse wer dilishes. they wer fun two make. My doll sneekt a PeeP."
Nana's translation: These milkshakes were delicious. They were fun to make. My doll sneaked a Peep.
Next time we make Crazy Milkshakes, I think I'll try a chocolate one!
Crazy Easter Milkshake
Ingredients
1

pint

Strawberry Ice Cream

1/4-1/2

cup

milk

5-8

fresh strawberries

Whipped Cream

For topping: Peeps

mini jelly beans, mini cadbury eggs, sprinkles
Instructions
Using a blender, add all the ice cream.

Add fresh strawberries (I used 5 huge berries, but you can use as many as you want)

Add milk, starting with 1/4 cup and blend on high.

Add more milk if it's too thick.

Pour milkshake into a big glass and top with whipped cream. Add candy and sprinkles to make it CraZy!